Posted on October 9
We had been talking about it for years. Wouldn't it be nice to go to Brazil? Everybody said it was impossible. But good things come to those who wait. In September 2012 we boarded a plane that took us to São Paulo and new adventures. Here's a few glimpses from our first, but not last, trip to Brazil. We want to say a big THANK YOU to everybody that made this happen and all the people who showed up for the gig! See you again soon!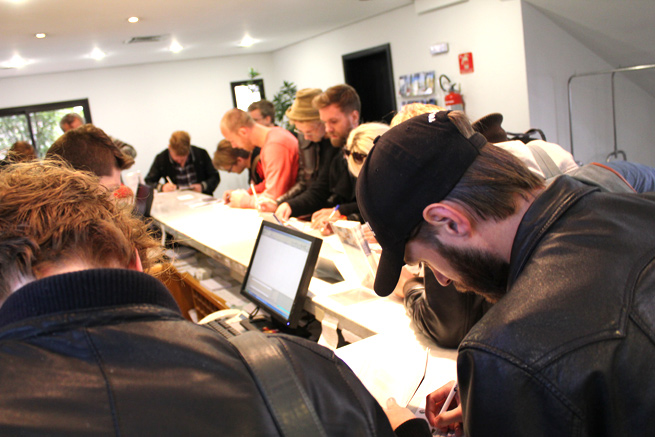 Sometimes people ask us if it's hard to organize our tours with so many people in the band. Well, this is what it looks like when everyone wants to be first at checking in to the hotel.
Beeing in a band is a lot about waiting and hanging around. That's why it's important that you enjoy the company of your bandmates!
"We've been hanging around, we've been hanging around, so many times before …"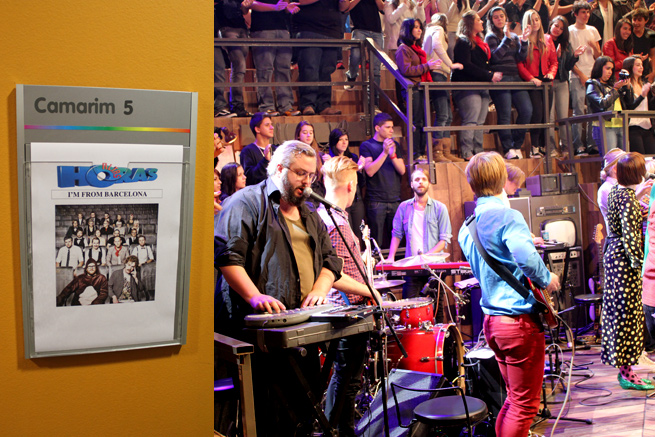 The first day we were invited to the TV show Altas Horas to perform some songs and chat. Good memories!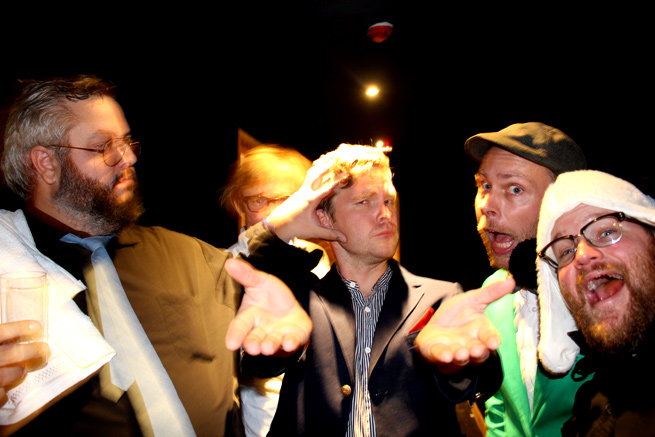 The next day it was showtime on Mr. Jack's Birthday @ Cine Metropole. We were all super excited, this was the main goal for our 16+ hour journey!
Walking in a jet lag dream. Where's the stage?
Here it is! The game is on!
A friendly war.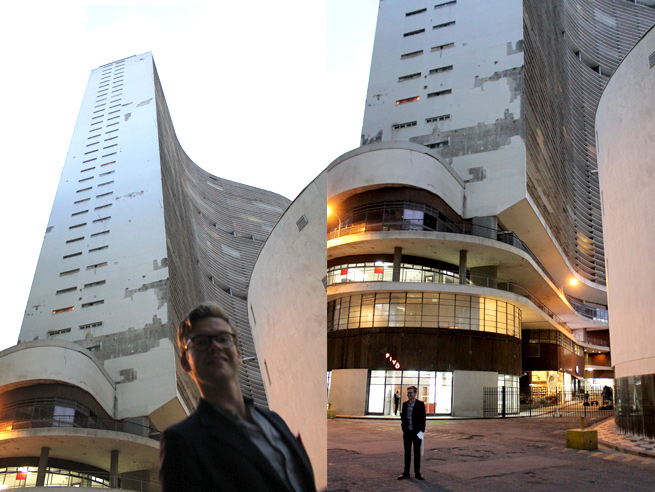 We also had some time to look around. Our up and coming architect Jonas is a big disciple of Oscar Niemeyer.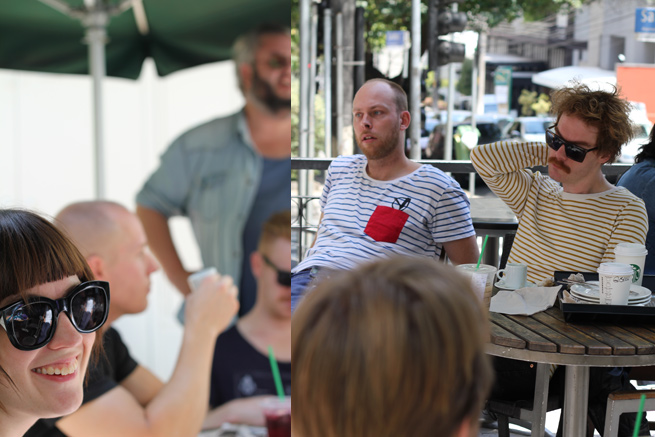 Sometimes being in I'm from Barcelona makes you feel like your in the old sit com Friends. If you go somewhere to have a coffe more and more people from the band show up from left and right. By the way, having a coffe is called "fika" in Sweden.
The class of September 2012. Left to right: Jakob, Jacob, Rikard, Kristofer, Mattias, Christian, Jonas, Olof, Marcus, Axel, Johan, Tina, Frida & Emanuel